MR. SANTOSH NATH SAPPELLI
FOUNDER – FRACASO SMART TECH PVT LTD
Santosh Nath is the mastermind behind Fracaso – a revolutionary wellness movement. It blends traditional healing techniques with modern technology to create a balanced and holistic experience for individuals in today's times.
Fracaso aims to spread awareness of these traditional practices while providing people with the tools to understand their lives from an alternative perspective. The company's founders want to help people come closer to their true essence and achieve balance through self-care. Fracaso's products are designed to assist with that, no matter where you are.

He has devoted three years to researching and developing an innovative series of vending bots that combine ancient healing methods from Ayurveda with modern technology, providing people with products that boost their immune systems and make them healthier.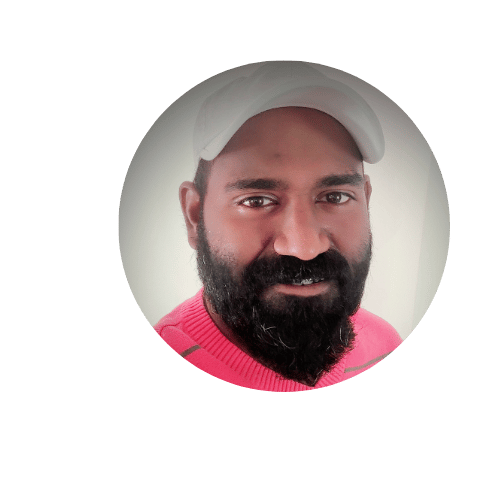 FAILURE
INSPIRED

PASSION THAT LED TO THE CREATION OF SOMETHING IMPORTANT
Today, the primary motive behind most world events is to make quick profits. This can also be seen in food production, where unsustainable and environmentally unfriendly food sources are a common way to make money.
When our family members witnessed many of our loved ones suffering from preventable diseases, and when we connected the dots between these illnesses and poor food processing practices, it inspired us to start Fracaso.
Despite the existence of nature-based healing systems and repositories of traditional Indian knowledge since ancient times, no one has effectively utilized these resources.
Fracaso started with a mission to detoxify and reduce the ill effects of junk food. After analyzing such harmful effects, we formulated traditional F&B ingredients infused with the power of Artificial Intelligence to increase the potency of such F&B items manifold. Other food products on the anvil will also help augment our bodies' suitable ph and enzyme levels.
These herbal ingredients increase the functionality of the organs in our body since our organs work at optimal levels during certain times of the day. This led fracaso to formulate morning, afternoon, and evening herbal teas to promote proper lifestyle and proper food intake in the right manner and frequency to ensure the power to heal from within so that we may optimally perform in our modern, fast-paced lives.
Fracaso has developed an incredible AI-powered machine that can quickly identify a person's Dosha, according to the ancient Ayurvedic concepts of Kapha, Pitha, and Vata, by scanning their tongue. It is truly cutting-edge technology! After scanning, our machine dispenses herbal tea tailored to one's body type, which can be done through any smartphone or tablet. This AI-powered herbal tea machine is a great way to conveniently and quickly consume healthy herbal beverages! It offers tremendous convenience by being installable anywhere.
People have come to understand the power of herbal beverages/foods and the Ayurvedic principles of Tridoshas. This shows us just how beneficial and important these practices can be.
Fracaso is taking the initiative to bring a silent revolutionary change in society. It's essential to be aware of the possible harm that can come from consuming excessive amounts of caffeine-containing items like coffee & tea. These drinks may lead to a buildup of purines in the bloodstream, which can damage organs such as the kidney and even result in other health problems with other ailments.
We aim to transform beverage consumption patterns with a mission to revive the ancient Indian wellness know-how using modern technologies like Artificial Intelligence to detoxify and help boost general health and immunity for everyone. Staying healthy is easy: You have to start with fracaso.
"To connect with Earth's roots as a healing place."
To combine the best of both worlds—the ancient healing remedies of Ayurveda and modern technology.
"To achieve the objective of reviving the traditional method through technology".
To build a place where people can rediscover the natural healing power in food.